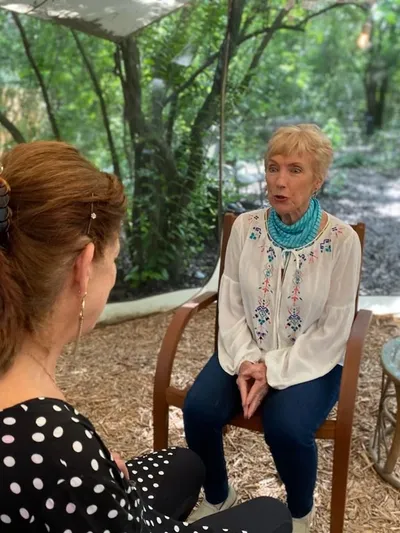 Going Forward / Giving Back
Often, the next step in therapeutic process is focusing on how and where you can use your special skills for a larger purpose. This can take many forms – from exploring new ways to serve your community to deepening your engagement with existing volunteer or civic groups to becoming mentor to those who many need guidance. At the core of all of this – contributing toward a healthier more sustainable community. 
I have helped clients:
Discover ways your skills and passions can make a real difference in the lives of others. 
Connect and collaborate with others who share your values and interests. 
Use communication tools to engage in meaningful dialogue that raises awareness and promotes action. 
Learn ways to contribute to others without burning out or losing yourself. 
Continually explore on the journey of learning that enables positive and sustainable relationships with yourself, friends, family and community.